---
Here's an overview about me, my Neuromuscular Therapy Rehab approach, and my clinic in the Corte Madera, Mill Valley, San Francisco Area. You can jump to pages with more detail about any of these three areas through the buttons below…
---
The Therapist
---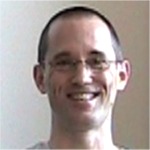 Hello, I'm Allen Willette. I'm a Neuromuscular Therapist in Corte Madera, (Marin County) – and I'd love to help you get lasting relief from the pain or injury that's sapping your quality of life.
Safe to say Tendonitis has been my passion and specialty for many years now – And I've always found my methods to be especially effective with Tennis Elbow and Rotator Cuff injuries, as well as other shoulder problems.
Of course, I have a lot of experience with many types of pain and injury – both in treating them and with experiencing them personally. (Yeah, been there.)
Here's the page with the story of my former struggles (and my credentials and so forth):
The Therapy
---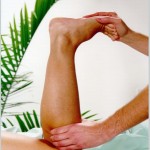 I use a powerful, yet gentle form of Neuromuscular Therapy that's different from most other kinds.
It's more about finessing and "retraining" how your brain orchestrates your muscles, which helps you recover from injury faster…
It's not so much about trying to pummel your muscles into submission purely with "Deep Tissue!"
Although there is definitely some work involving pressure on your muscles and tendons. My Soft Tissue Release technique is incredibly effective at freeing up scar tissue and other deep muscular "stuckness"
The Clinic
---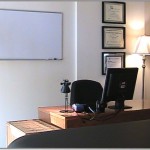 BODY IN BALANCE
21 Tamal Vista Blvd
Corte Madera, CA 94925
(415) 388-1001
Location-wise the clinic is in Corte Madera Plaza (next to the Cinema) – and close to the 101.
On the 'About The Clinic Page' you can view photos, inside and out, and find details about my polices and other things you need to know – especially before your first appointment: