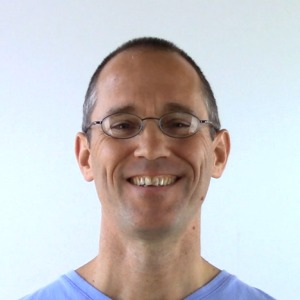 Hello, I'm Allen Willette.
I'm a Neuromuscular Massage Therapist in Corte Madera, (Marin County) California (and soon in the Northern Santa Rosa / Healdsburg, California area.)
And I'd like very much to help you get lasting relief from the pain or injury that's sapping your quality of life.
My specialties are Tennis Elbow, Golfer's Elbow and shoulder / Rotator Cuff injuries.
Below you'll find my credentials and my bio, which details my long struggle with chronic pain of several flavors, and how the same therapies I offer you, brought me lasting relief…
Allen Willette, Neuromuscular Therapist – Profile on Google Plus: +Allen Willette
My Credentials:
My Main Methods: Soft Tissue Release, Applied Motor Control
Certified Painless Deep Tissue Therapist (Myofascial) – 1992
Certified Massage Therapist (CMT) – 1988
Licensed In Corte Madera, CA
Member ABMP Since 1997
My Story:
Allen Willette brings to his practice the empathy born of a personal struggle with years of chronic pain, and the optimism found in overcoming it. Easily one of his greatest joys in life is the satisfaction found in helping others find lasting relief from the painful effects of life's inequities, and in witnessing their renewal of hope and enthusiasm.
Allen's own experience with chronic pain began in his early teenage years, with a neck pain problem that lasted for more than a decade, despite hundreds of cervical adjustments from several different doctors.
In 1988, at the age of nineteen, he received his certification in massage therapy by the Vermont Institute of Massage, and started giving and receiving massage therapy sessions. He also began to work on his own neck using simple massage techniques, but was unable to find more than temporary relief from his nagging pain.
Although neck pain continued to be his greatest physical challenge, it was a repetitive strain-type injury that nearly put an end to Allen's career in 1991.
At the time he was working "assembly line style" in a luxury resort and spa, vigorously massaging droves of bruised and battered skiers. The pain in his wrists seemed to come on very suddenly, and although not constant or terribly severe, it forced him to stop working.
He was diagnosed with  tenosynovitis (inflammation of the tendon sheath) and given the standard medical treatments for it: anti-inflammatory medication, wrist braces, and physical therapy sessions, which included ultrasound, icing, and strengthening exercises.
As the months passed and the conventional treatments failed to help, he turned to increasingly less conventional approaches. The most radical of which involved plucking honey bees from a jar with tongs, and getting them to sting his wrists. This was not especially difficult, considering that the bees were quite happy to comply with the stinging, once apprehended by the tongs. The itching and swelling that followed were positively unbearable—especially since the strategy didn't work.
The ordeal culminated with an Orthopedic Hand Surgeon's authoritative diagnosis and prognosis: "There is excessive laxity in your carpal ligaments, (your wrists are too loose) and due to this fact, I believe that massage therapy is a poor choice of careers for you."
(These are not words that someone who loves their work ever wants to hear.) Fortunately, as it turned out, nothing could have been further from the truth.
After a brief period of demoralized floundering, Allen headed to California with high hopes, to become certified in a more advanced bodytherapy method, but not before slipping on a little patch of sour cream. The sour cream (a very rich and especially slippery Vermont version) was on the floor of a restaurant he was temporarily working in, and the resulting fall would later prove to be responsible for years of chronic low-back pain.
The advanced bodytherapy training was a revelation, and a major turning point in Allen's life and career. Not only did he learn how to correct long-standing patterns in people's bodies, and help to relieve their pain, but he finally acquired the skills necessary to alter his own painful predicament. Using these advanced new techniques, he went to work on his neck and arms. The underlying muscular imbalances that led to his wrist injury problem were quickly corrected, and with regular maintenance, never returned with any significance. His neck, requiring a great deal of attention, steadily improved to the point where flare-ups were so rare they became inconsequential. Progress with his back, however, came much more slowly.
In October of 1999, Allen attended a bodytherapy seminar for the Soft Tissue Release technique in Portland, OR. After several days of inspiring training, and receiving this new technique from other bodyworkers during the practice periods, he returned home feeling exceptionally good. His back felt better than it had in years. Amazed, he found he was able to sit for three straight days at his computer—an activity that previously would have brought on the low-back pain within two hours.
Excitedly, he began to use the new approach with his patients. Improvements, that previously would have taken much longer, started occurring in a fraction of the time. He sensed that his work had just taken a quantum leap forward—not only in his capability to help others, but in his ability to finally, after more than seven years, free himself from his chronic low-back pain.