Shoulder, Rotator Cuff Injury Treatment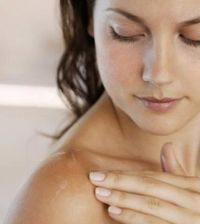 If you're suffering from a Rotator Cuff or other shoulder injury, especially if you've already struggled through a course of Physical Therapy without making a full recovery, I wrote this Free Ebook with you in mind…
You'll get real answers to why these injuries often take so long to heal and how you can move your recovery forward if it's stuck or faster if it's taking forever.
Yes, here on this site you can learn a great deal about my treatment approach to shoulder injuries – and of muscle and tendon injuries in general ..
But this 34-page ebook is dedicated entirely to helping you understand your shoulder injury better and then deciding if this Neuromuscular Therapy approach is right for you.
Learn about what happens to your shoulder when you injure it, and
why the healing process so often gets STUCK…
Find out how to avoid the frustrating and often fruitless struggle
of trying to strengthen your shoulder through "Routine Rehab"…
And discover how it is possible to regain your shoulder's strength
and pain-free mobility without so much painful struggle
It's well organized, easy on the eyes and worth reading – even if you've already browsed this site extensively.
Just enter your name and email and I'll send it to you >>
Rehab Without The Painful, Grueling, Fruitless Struggle
Here at Body In Balance the therapy is all "hands on." You're never left on a cold vinyl slab with ice packs freezing you one minute and electrodes zapping you silly the next.
It's not Physical Therapy – It's an alternative to it.
You get two highly complimentary Neuromuscular Therapy Techniques – (overview)
Neuromuscular Retraining is essential for restoring coordination and strength to weakened, "shut down," compensated shoulder muscles. It helps get you out of the compensation pattern and over what you may experience as an invisible barrier you can't seem to get past in your rehab exercise efforts.
Soft Tissue Release helps free your muscles and tendons from any Scar Tissue stuckness. (Any injury involving the tearing of your muscles or tendons is going produce scar tissue – Usually way too much.)
Some shoulder and Rotator Cuff injury sufferers may need a little more of one therapy or the other, but since they treat the problem on two different levels they're essential together.
Here are a few words from some of my happy, pain-free, former shoulder injury sufferers: Shoulder Success Stories
(And at the top of the Success Stories page the cellist in the second video talks about his Rotator Cuff Injury about 1:00 minute in.)